Keep your pets safe and healthy with our skilled veterinary services.
Taking care of your pet is important, and we here at Plaza Veterinary Hospital want to help ensure that your pet is in the best possible hands when you are looking for veterinary services in the Graham, North Carolina area. If you are looking for medical expertise when it comes to both treatment and prevention of common pet ailments, then our team is ready and able to help you!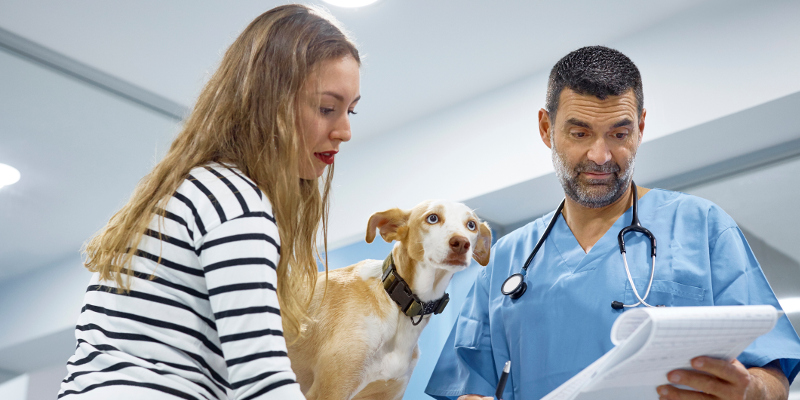 Our top priority here at Plaza Veterinary Hospital is the care of your pet. We love animals and are ready to care for your cat or dog no matter their breed, age or condition. We make sure that we are up to date on all the latest in veterinary care and services to ensure that your pet will be well-cared for.
we treat your fur baby like one of ours
We want to provide the best in care for your pets, so we offer a variety of veterinary services to ensure the best in care. Our services range from your basic checkups and parasite prevention techniques to services such as grooming, boarding, dental care, and even surgical needs. If we are unable to help your pet immediately, we can refer them to one of our many trusted surgical or emergency care veterinarians in the area to ensure your pet receives the swift care they need.
If you are looking for veterinary services, then please give our team here at Plaza Veterinary Hospital a call today.
FAQs About Our Grooming Services
At Plaza Veterinary Hospital, we are here to take care of your cat or dog. We realize choosing a vet is an important decision, so we have answered a few questions about our veterinary practice below for you to get to know us a little better.
What veterinary services do you offer?
Our services include vet surgery, pet dental care, vaccinations, parasite prevention, boarding, and others. If you aren't sure whether we offer a certain service, please feel free to ask before bringing your pet in for their appointment.
Why should I choose your animal hospital?
We love animals, and we love taking care of them. We realize your cat or dog is another member of your family, and we will provide them with great care whenever you come in for a visit.
How long have you been in business?
We have been taking care of pets since the early 1980s. Since our beginning, we have provided great care to animals and developed a reputation for being a caring, compassionate veterinary services provider.
Do you offer grooming?
Yes! We groom both cats and dogs and can help with fur trimming, bathing, nail trimming, and more. Bring your pet to us whenever they need grooming, and we'll make them look and feel their best.
How do I book an appointment?
For grooming or any of our other veterinary services, go ahead and call us directly. Or you can fill out the form on our website, and we'll get back with you shortly.
---
At Plaza Veterinary Hospital, we offer veterinary services for patients from Burlington, Graham, Mebane, Glen Raven, Elon, Central Heights, and Haw River, North Carolina.
Similar Services We Offer: