Give your pet the best with healthy teeth and pet dental care.
When you think about pet care, it's not uncommon to think about taking them in for a checkup, looking closely after their needs and buying them the right foods. We here at Plaza Veterinary Hospital would like to help our wonderful pet parents be reminded that, while these are necessary services, your pets need another critical form of care as well: pet dental care!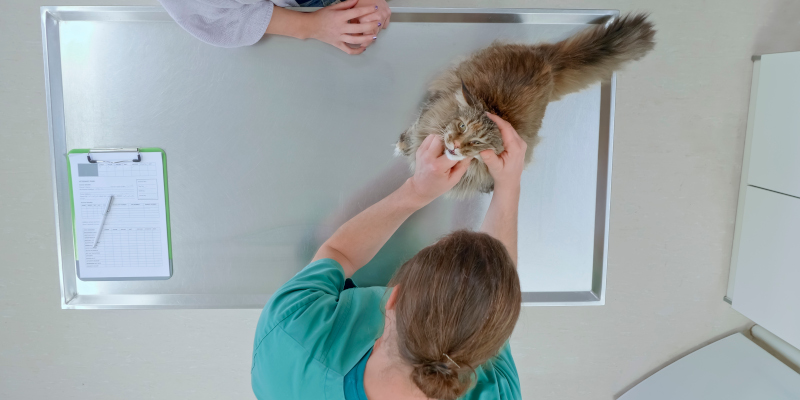 Pet dental care is just like a human's dental care, but for your pets. When you come to Plaza Veterinary Hospital, we can perform dental checkups on your pets that are remarkably similar to what would happen on an average dental checkup for yourself. We examine the teeth, gums and oral cavity to look for signs of disease, inflammation or other issues. We take x-rays and look for cavities and other problems. After a thorough cleaning of plaque that has accumulated, our team will fill cavities, handle extractions, and perform other necessary dental procedures that will be beneficial to your pet.
Plaque and poor oral care are not only bad for your pet's teeth, but also for their overall health. Poor oral care can lead to problems with bacteria in the bloodstream, negatively affecting your pet's health. At Plaza Veterinary Hospital, our goal is to treat your pets and give them the best outcomes for their health possible, including their dental and oral health. If you have noticed that your pet is having a hard time chewing kibble, has plaque growing on their teeth, or if you are looking to be proactive, then please contact us today for a pet dental care checkup today in the Graham, North Carolina area.
---
At Plaza Veterinary Hospital, we offer pet dental care for patients from Burlington, Graham, Mebane, Glen Raven, Elon, Central Heights, and Haw River, North Carolina.