Serving pets and their families for over 35 years.
Plaza Veterinary Hospital is your friendly "fur child pediatrician." We are a full-service animal hospital that strives to make your pet's care convenient, inviting and affordable. We take emergency cases, as well as routine medical and surgical patients.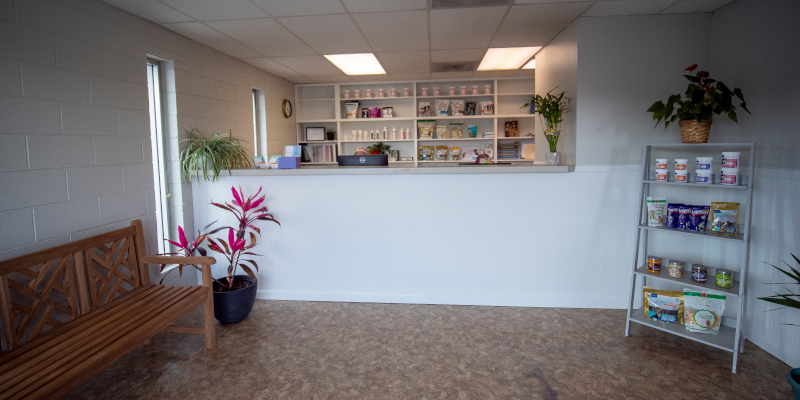 Beyond providing thorough and progressive medical care, we make every effort to make our clinic comfortable, friendly, and calm, so you and your pet can relax. We also pride ourselves on creating low-pressure situations, so you can make the best decision for your pet and family after being given all the options.
Our veterinary clinic and hospital serves Burlington, North Carolina and is run by Dr. Morgan Thomas, who grew up in Sanford, North Carolina and attended veterinary school at North Carolina State University. Her passion for taking great care of animals is evident in the way she runs her practice and the level of care provided by every member of the team at our clinic.
We would love to talk to you regarding your pet's care and would rather you get an expert answer than put your pet's health in the hands of a potentially untrained store worker or the confusion of different internet sources. Whether you have questions about your pet's diet, want to know the best way to groom them, or have concerns about a medical issue, our friendly, compassionate staff is here to serve you and your pet.
We treat your pet just like any other valued member of your family should be treated here at Plaza Veterinary Hospital. Call us today with questions regarding your pet's care or to make your next appointment.