Our annual wellness checks are designed to monitor your pet's condition and keep them in the best of health.
Here at Plaza Veterinary Hospital, we know how much you care about your pets, and we want to help you keep them in the best of health. The best way to keep your pet healthy is to bring them in for regular check-ups and health screenings—that way, our experienced care providers can identify potential problems early on and provide the necessary treatment to either resolve the issue right away or prevent it from getting worse. We offer comprehensive annual wellness checks designed to keep your pet in robust health, and we encourage you to schedule your next appointment as soon as possible.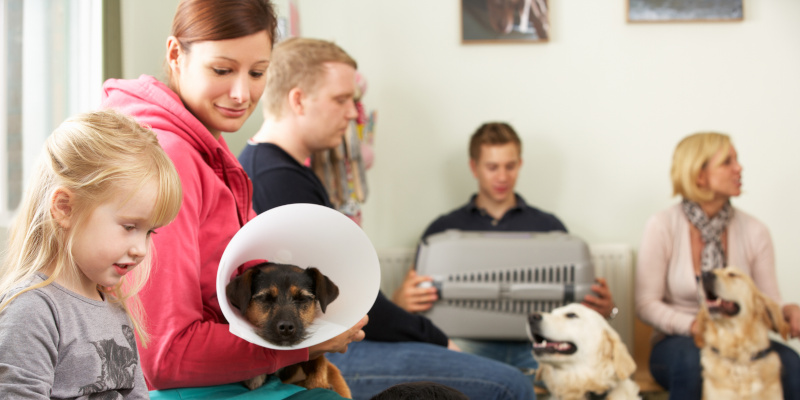 When you bring your pet to our clinic for annual wellness checks, we will first weigh your pet and discuss any changes in their diet to ensure they remain at a healthy weight. Then, we will discuss your pet's recent health with you, taking note of any changes in their mood, energy levels, diet, and health overall. We are also happy to discuss any concerns you may have. From there, we will check your pet's skin, eyes, ears, and heart, and go over options for parasite prevention. Finally, we will discuss any medication that your pet is on and order bloodwork if necessary.
Our team is proud to serve the Burlington, North Carolina community, and we want to help you take the best possible care of your pet. If you want to make sure your pet stays healthy, we encourage you to give us a call to schedule an appointment for an annual wellness check today.
Common Questions About Our Annual Wellness Exams
You want to take the best possible care of your pet, and part of this involves bringing them into our veterinary clinic for an annual wellness exam. Below, we've answered some common questions we receive about annual wellness exams.
What happens during an annual wellness exam?
During your pet's wellness exam, we'll start by weighing and measuring them and discussing any changes you've made to their diet. We'll then assess your pet's overall health and talk to you about any concerns you may have. This exam will also include a full checkup of your pet's eyes, ears, heart, and skin.
Should I bring my pet into the vet more often?
For most pets, an annual wellness exam is all they need to stay healthy. But if you ever have any concerns about your pet's health, don't hesitate to make an appointment with our clinic.
Why should I choose your veterinary clinic?
Our veterinary clinic can be described as compassionate, friendly, knowledgeable, professional, helpful, caring, and gentle. We want what's best for your pet and treat every animal like they are a valued member of our family.
How can I help my pet stay healthy?
Watching your pet's weight, monitoring their diet, and making sure they get plenty of exercise and stimulation are all great ways to help your pet stay healthy and happy.
How do I set up an annual wellness exam appointment?
To set up an annual wellness exam for your pet, contact our veterinary office directly.
---
At Plaza Veterinary Hospital, we offer pet annual wellness checks for patients from Burlington, Graham, Mebane, Glen Raven, Elon, and Haw River, North Carolina.
Similar Services We Offer: