Our animal clinic is well-equipped and ready for your fur baby.
These days, having a pet is so much more than just finding a furry companion to bring you your slippers. At Plaza Veterinary Hospital, we recognize that your pets are truly a part of your family. In fact, many of our clients have started referring to us as "fur baby pediatricians" instead of veterinarians! Whatever you want to refer to us as, we here at Plaza Veterinary Hospital would love to help you with your furry family members in the Burlington, North Carolina area.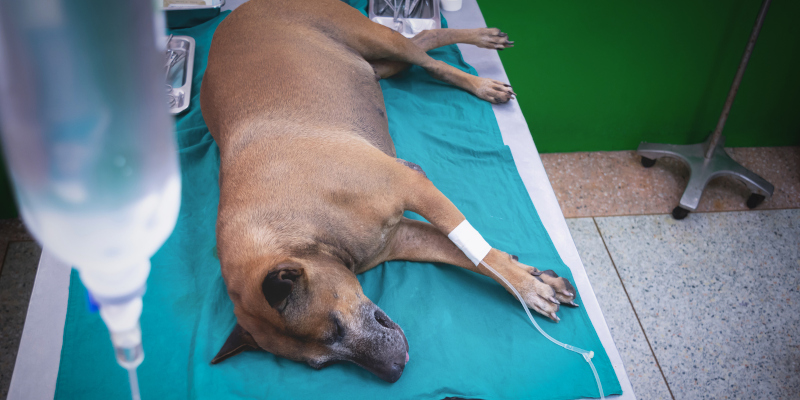 With a kind and animal-loving presence throughout our animal clinic, we know that you'll be able to feel comfortable bringing your pets to come see us. We truly love what we do and believe that you and your pets will be able to feel the love when you come to our clinic. For over 35 years, Plaza Veterinary Hospital has been an accredited part of the community, and we don't intend on letting up anytime soon.
At our animal clinic, we see cats and dogs of all ages and stages. We are able to help with a variety of pet health care needs including services such as grooming, exams, emergency care, surgery, radiology, dentistry, bloodwork, and even boarding. While this isn't a comprehensive list of our services, if you ever have questions about coverage or services, we are only a phone call away and would love to talk more with you. We know that veterinary care can be an unexpected cost, so don't be afraid to ask about some different pet care options.
To learn more about our animal clinic, please contact us today.
Our Animal Clinic Questions Answered!
When you are a pet parent, then you want to care for your little fur-baby in the best way(s) possible. Taking care of your pets goes beyond the snuggles and the walks and involves the caring concern of competent veterinary medical professionals like ours here at Plaza Veterinary Hospital. Our animal clinic staff adores animals, and we are anxious to help with treatment plans and preventative options. We get many questions here at our animal clinic, and we hope that this section of our frequently asked questions will be beneficial.
What kind of pets do you see at your animal clinic?
At our animal clinic, we see dogs and cats only. This allows us to specialize and better serve your pets.
How long have you been practicing?
Our clinic has been a staple of the area for over 35 years now! Our veterinarians and staff are all very caring and compassionate animal lovers.
What services do you offer?
We are able to offer a variety of services, including general surgery, regular preventative and treatment appointments, dentistry, bloodwork, radiology, boarding, grooming, and more. Please contact us or check out our site for a more exhaustive list of services.
Do you have after hours appointments?
Yes! We know not everyone will be able to see us between the hours of 9-5, so we have some after hours or even weekend appointments available. If you have an emergency, we are able to refer you to one of our trusted emergency partners that can help with your pet.
We hope that these FAQs have been beneficial. If you have further questions about our services, please contact us today.
---
At Plaza Veterinary Hospital, our animal clinic welcomes patients from Burlington, Graham, Mebane, Glen Raven, Elon, Central Heights, and Haw River, North Carolina.
Similar Services We Offer: