You can bring your furry friend to our animal clinic for emergency care, routine and preventive care, vaccinations, and surgical procedures.
An animal clinic is a facility that provides care and veterinary services to various types of animals. Some clinics specialize in domesticated animals kept as pets, such as cats and dogs, while others focus on larger breeds of animals like horses and cows. Pet owners in the Mebane, North Carolina area can bring their pets to us at Plaza Veterinary Hospital for all of their medical needs. Our animal clinic specializes in cats, dogs, and other traditional pets, and we take pride in providing a friendly, calm, and comfortable atmosphere for animals and their guardians alike.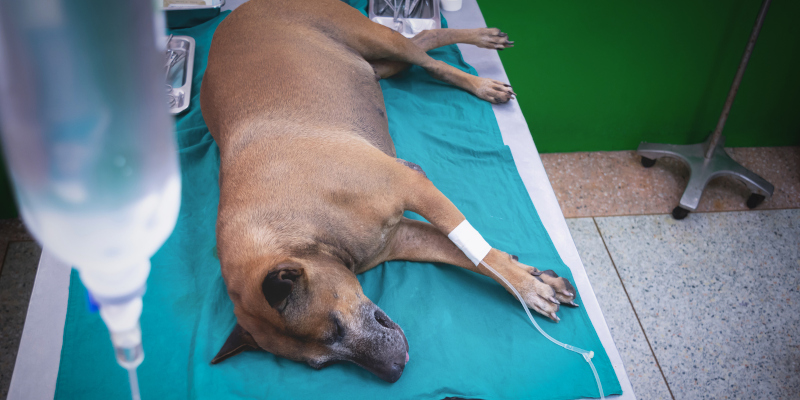 If you're a pet owner, you can bring your furry friend to our animal clinic for emergency care, routine and preventive care, vaccinations, and surgical procedures. The facility is run by Dr. Morgan Thomas, a veterinarian who grew up in nearby Sandford and attended veterinary school at North Carolina State University. She is passionate about providing compassionate and loving care of all the animals she treats, and that level of passion is evident in every interaction you'll have with her and all the members of our staff.
In addition to providing a range of vital veterinary services to animals, we can also answer questions and become a partner in your pet's care. You may wonder what type of food to feed to maintain your animal companion's health and well-being, or you could have a concern about their grooming needs. We've got you covered with all the services you might need to give your pet the best life possible.
FAQs About Our Animal Clinic
Here at Plaza Veterinary Hospital, our experienced and friendly team strives to provide exceptional care for every furry friend that comes through our doors. For over 35 years, our local clinic has been operated by animal lovers who want to foster a calm, inviting atmosphere where pets can get the top-quality care and attention they need. Over the years, we have received numerous questions from pet owners about our clinic and services, and we've made an effort to address a few of the most common queries below.
What services does your clinic offer?
We're proud to be a full-service clinic for cats and dogs, and we offer a wide variety of healthcare, boarding, and grooming services. You can schedule annual check-ups, medical or surgical consultations, dentist exams, and general surgical procedures for your pet. We also offer digital radiology, urgent and emergency care, daytime hospitalization, and in-house bloodwork. This is just a summary of our offerings, so we encourage you to give us a call if your pet needs a more specialized service that isn't listed here.
Can you recommend the right diet for my pet?
Yes! When you schedule an appointment with us, our vet will give you custom dietary recommendations based on the age and health of your cat or dog. We want your furry family member to thrive and live a long, happy life, so we always prioritize proper nutrition.
Do you only treat cats and dogs?
Our vets specialize in these two common types of pets in order to provide the best possible care for them. If you have another kind of animal, we'd be happy to refer you to another local vet clinic.
---
At Plaza Veterinary Hospital, our animal clinic welcomes patients from Burlington, Graham, Mebane, Glen Raven, Elon, Central Heights, and Haw River, North Carolina.
Similar Services We Offer: