Get your cat vaccinations current and up-to-date with our help!
While it has been said many times that cats have nine lives, we here at Plaza Veterinary Hospital would rather not test that theory too strongly! We want to ensure that your cats are safe, healthy and free from anything that might harm their life, especially when some of those things are preventable through the responsible use of cat vaccinations.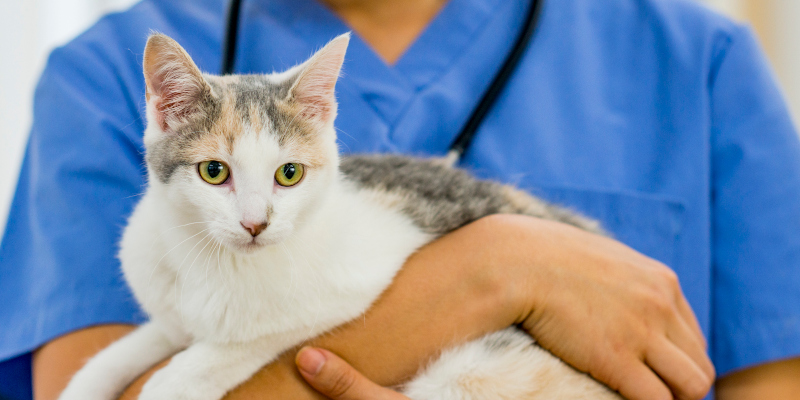 Just like with humans, you need to make sure your cats are vaccinated from certain diseases on a time frame that protects them when they are most likely to be vulnerable. The cat vaccination schedule is carefully planned out so that your cats will be optimally protected from dangerous diseases that can be harmful and sometimes deadly. By properly vaccinating your furry feline friend, they are able to live a longer and healthier life.
Here at Plaza Veterinary Hospital, we want to help you find the time to get all the cat vaccinations that your furry family needs. That is just one of the reasons why we offer extended hours during the week, as well as Saturday appointments. If you are unable to make an appointment during regular business hours, please take advantage of this option.
We have been taking care of cats and dogs in Burlington, North Carolina for over 35 years now here at Plaza Veterinary Hospital, and we want to ensure that we can help all responsible pet owners get their cat's vaccinations up-to-date. To learn more about cat vaccinations, scheduling, or to get information on your pet's vaccination records, please contact us here today!
---
At Plaza Veterinary Hospital, we offer cat vaccinations for patients from Burlington, Graham, Mebane, Glen Raven, Elon, Central Heights, and Haw River, North Carolina.