Start your pet off on the right paw with pet vaccinations.
Whether you get a pet as an infant or an adult, you want them to be happy, healthy and free of diseases. Did you know that animals have their own sets of diseases that they need protection from? Just like humans, animals need certain vaccinations in order to stay safe against a variety of deadly and highly contagious diseases. Here at Plaza Veterinary Hospital, we want to make sure that your pets are safe, especially when they interact with other animals, by getting them the right schedule of pet vaccinations.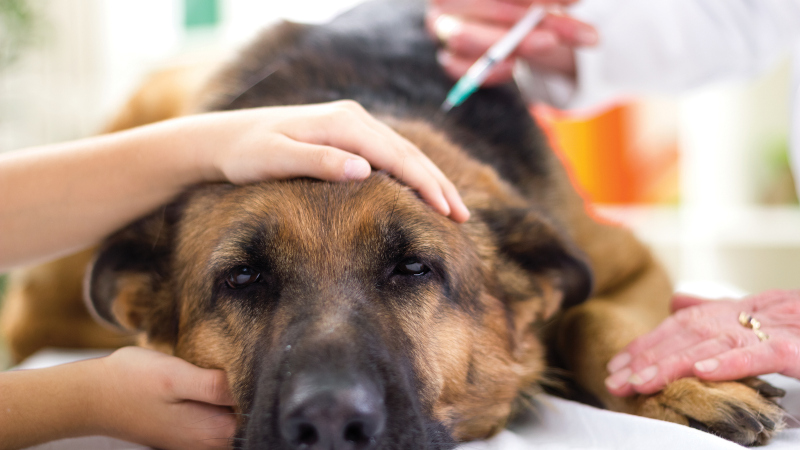 Whether you are starting with a new kitten or puppy or are unsure if your adult pet is up-to-date on their vaccinations, we here at Plaza Veterinary Hospital can assist you with the right vaccination program. When you come to our veterinary clinic for your pet vaccinations, not only will your pet be able to feel warm, comfortable and relaxed with all our animal-loving staff, but you'll also be able to tell that this is an environment where we truly want what's best for your pet.
In addition to keeping them healthy and protecting other animals in the Burlington, North Carolina area, pet vaccinations are often required for certain things like travel, boarding and grooming professionals. If you are worried you might be behind on your pet vaccinations or want to start your newest furry family friend out on the right paw, please give us a call today to learn more. We would be happy to discuss the options with you.
---
At Plaza Veterinary Hospital, we offer pet vaccinations for patients from Burlington, Graham, Mebane, Glen Raven, Elon, Central Heights, and Haw River, North Carolina.
Similar Services We Offer: