Welcome to
Plaza Veterinary Hospital
At Plaza Veterinary Hospital, we are your source for all things pet-related in the Burlington, North Carolina area. Our veterinary clinic and hospital is run by Dr. Morgan Thomas, along with her team of dedicated, passionate veterinary professionals. We are committed to educating our clients on how to keep their pets healthy in a welcoming and friendly environment.
Pamper your pet and maintain their appearance with our grooming services for cats and dogs.
Prevention is key when it comes to Flea, Tick and Heartworm protection and prevention. We have options available depending on your pet's needs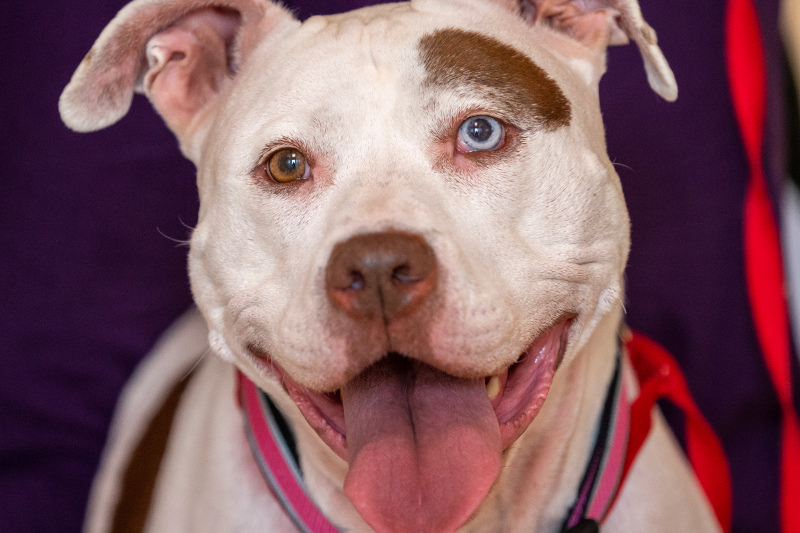 We offer both Spay and Neuter Surgeries at our Veterinary Hospital and can help you decide the best time for this important procedure.
Our veterinary hospital helps you take even better care of your pet.
Setting the highest standard of care is of the utmost importance to our clinic and hospital. Since the early 1980s, we have been a top provider of care for cats and dogs in Burlington, and we exist to not only take care of your pet's immediate needs, but also to introduce you to all your options for care.
If you are looking for a Vet for your little fur baby..I highly recommend Plaza Veterinary Hospital..They took such good care of LilyBelle..Ask about the "Puppy Package" it's Awesome! Very helpful and friendly staff..Dr Whittaker is AWESOME!!!🩷🐾🐾

Sharon Jennings
19:11 28 May 23
Great Folks! Fair pricing!

Michael Holt Skinner
18:32 25 May 23
Always caring and knowledgeable and very pleasant.

Sandy Moon
16:12 05 May 23
Friendly Dr & staff. Puppy had a great 1st experience.

Aaron or Erin (sorry I'm misspelling !) up front was marvelous & made the visit sooo fast & convenient for my little Velma! He was also the one that I spoke to on the phone initially when scheduling our first visit & his friendliness added to why we chose this office!

Jasmine Peralta
15:01 24 Apr 23
Dr. Thomas has finally continued Dr. Fred Glassford's legacy. She's a smart, kind, empathetic Vet. We finally got lucky!

Kathy MacLEAN
15:48 20 Apr 23
Only place I've taken my animals for years. Very caring of cats. Cats and dogs friendly.

Brittany Staten
13:31 17 Apr 23
Amazing and compassionate care of my new pup Honey. Highly recommend Plaza Veterinary Hospital!

DarylLyn Bolden
16:43 16 Apr 23
Just switched to Plaza vet, so far nothing bad to say! They are very friendly- and so great with my overly hyper Pup!

Megan Smith
13:19 11 Apr 23
They are beyond friendly and treat you like family. I had the heartbreaking experience of putting my 19 year old dog Gizmo down and was beyond upset,crying an all. An they were super understanding an comforting they made gizmos last moments so peaceful and I couldn't have thanked them enough.l for being there for him as well as me.

Took our aging dogs here for several years. They were kind and helpful when it was time to say goodbye to them.

Matt Lamoreaux
16:36 02 Apr 23
This has always been a great veterinary service. I have taken my dog and cats there for more than 20 years.

Mary Erwin
13:03 29 Mar 23
Staff is friendly and reliable. Doctors are spot on with my dogs. They don't overvaccinate or gouge prices. Always fair and trust them.

Angel Obaugh
02:09 26 Mar 23
Very professional great service made Mille fill right at home. Highly recommend!!!!

David Sharpe
17:20 24 Mar 23

David Mullis
22:26 23 Mar 23
Absolutely love this vet. We live over an hour away and make the drive here because they're so great. They always take care of our dogs and cats.Today our cat was mouth breathing which could be very bad and we were panicked. We called around to two vets close to us and were turned away by both. Plaza was kind enough to squeeze us in and get him checked out. It was nothing too serious but I'm so appreciative of them.My mother also takes her many dogs here and shares my views.

Stephanie Vidal (Percy)
17:49 21 Mar 23
Always a great experience! My dog loves the attention she gets each time she visits!!

Amy W. Thompson
17:36 21 Mar 23
Everyone was so nice and wonderful to me and Bella, we were in and out in less than an hour. And she is feeling like her old self, even tho she has to hop along lol

Tuchi Alesz
15:53 19 Mar 23
Everyone is always kind to our animals and friendly with me. It's obvious that staff works extra hard to give everyone attention without making them feel rushed. The veterinarian and medical staff seem to be knowledgeable yet willing to learn something new from their pet owners

Cathryn Hartwell
18:17 11 Mar 23
Absolutely amazing. My dog needed emergency surgery and every other vet wouldn't see us for less than $130 and they did the surgery and everything included for around $1000/$1,500 and the diagnosis fee was put towards the bill. Anywhere else would've charged $3,000-$6000. 10/10 recommend. They are the nicest people, the best prices and you can tell it's not just a job to them! Highly recommended!!

Kate Parish
17:44 27 Feb 23
They were kind and helpful. I'd recommend to my friends and family! They use an app too, very handy to order prescription for my cats without having to call in.

The staff is so nice and helpful. They do a great job with my furbaby.

PR Johnson
17:31 18 Feb 23
Very good experiences with 3 different animals. They will try their best to accommodate if needed and their prices are good compared to most other vets!

Carolyn Miller
18:47 04 Feb 23
The whole staff is AWESOME!!!

David Stalker
18:55 03 Feb 23
I have been going to Plaza vet since I adopted my first cats and then Anson, 7 years and 4 years ago mostly good experience

Susan Brown
20:25 25 Dec 22
Every since we have started at Plaza Vet, we've been treated with kind professional care. Thank you for all you do ❤️

I will recommend this veterinarian hospital to everyone I know! They are absolutely amazing! They genuinely care about the animals well-being 100%. If I could rate 10 stars or more I would!!!

I can't say enough praise about my experience here. Staff was friendly and professional and took such good care of my dog. The doctor was very knowledgeable and made sure all my questions and concerns were addressed. I feel very fortunate that my dog was treated here and I feel very confident about the care we will receive in the future.

Monika North
17:30 10 Oct 22
Thank you Dr Thomas and staff for taking such good care of Sophia today. We appreciate all you do. Plaza Vet is the best!!

Tony Riedel
00:10 27 Sep 22
I have been a customer of Plaza Vet for over 30 yrs.They have always been very compassionate with my babies. I won't trust my babies with anyone else.They really care for their patients well being. They are very professional, friendly and explain everything about Max to me so I can treat him at home if he needs medicine.They have the best doctors and their staff are very compassionate and they do everything to treat their patients so they can get well.They always call to check on Max after he has been treated. It really means a lot to me when they call and check on Max. I trust Max in their care and I know he will get top notch treatment every time!Kaye Griffin

Katie Griffin
19:05 16 Sep 22
The staff and doctors have always been super to Elie and me!

Tonya Ginter
10:37 29 Aug 22
I took my 11 year old furbaby Ozzie Irwin there last week for the first time! He's having issues with his eyes! The staff at the front desk were kind, courteous and professional! The veterinarian, Dr. Jordan, was kind and efficient! She told me what to do, she gave me all the medications Ozzie needed to get better and she was informative and caring! The Vet Assistants were also kind, professional and courteous! Thank you Plaza Veterinarian Hospital!

Marion Goudoras
13:45 28 Aug 22
I can't say they did everything they were supposed to( have to assume they did) but the one thing that I could clearly see, was how good of a job they did, trimming my dog's nails. I had been to pet smart ( may be pet supermarket) anyway, I could never tell her nails were trimmed, so I quit taking her altogether. They kept telling me, you should bring her more, then eventually her nails will be better. Idk what kind of a fool I looked like, but from where I come from, when you do a terrible job, I don't want to get more of a terrible job, that can get costly. Anyway, I am impressed how good her nails look, she will be a much happier dog.

Robbie Price
17:20 23 Aug 22
I was on my way home from Virginia to North Carolina and had an emergency with my dog...I ran in here hysterical and crying...the man behind the desk...I wish I remembered his name...because he was amazing...just immediately jumped up and ran to my car for my dog. Took her inside and started working on her. The Veterinarian was amazing too. Very calm, overly helpful and patient with me. If I lived closer...this would be my vet of choice! Thank you all so very much!!!

Lori Baker
10:05 23 Aug 22
Bailey had a great experience at Plaza Veterinary Hospital....she was well-cared for and we could not be more pleased.

Chip Smith
00:04 22 Aug 22
They care about our pet and take good care of him. They are easy to access.

Forest Properties
19:33 15 Aug 22
The front staff is welcoming and the vets are informative and take good care of Oreo when he's there for a check up or grooming.

Deidra West
14:42 12 Aug 22
Our Furbabies they love Plaza Veterinary Hospital and so do we. They are professional and friendly and Both of the Vets are amazing.

Donna Huff
13:23 03 Aug 22
All Doctors and staff are great. Always been caring, honest, diligent, and put priority in the pets needs as if their own. Wouldn't go anywhere else!

Whitney Yates
19:33 29 Jul 22
The people are very friendly and professional. They do a great job and do not try to pressure you into services you feel like you cant afford. They are very reasonable priced. I recommend them to all my friends looking for someone to take their pets to.

Jonathan Holley
19:08 17 Jul 22
We started taking our pets to Plaza after moving to the area two years ago and have always experienced compassionate care. The vet techs are helpful and kind. Both vets we have seen have gone above and beyond to explain care options for our animals. The admin staff have been very patient when helping to coordinate multiple prescriptions for our elderly pup.

Caring and wonderful staff! Helped our fur baby get better/over illness! These guys are the best!

Amelia Jones
17:24 23 Jun 22
Thank you to everyone at Plaza Vet for being absolutely amazing in taking care of all my furbabies and especially today for saving my baby's life from being bloated. I am forever grateful and so thankful to all of you.

brendon brunelle
22:20 17 Jun 22
They took such good care of Elda (cat) <3 they also did a lovely job grooming her. It was such a relief since we just moved into town and it's not always easy to know the best place to go: perfect spot first try!

This place is nothing short of amazingggg!! I just got my puppy not long ago and I was freaking out about something I thought was a big deal (was but was normal) and I called them they helped me get in and out as quick as possible. Going back in a couple weeks for her second shot and I would recommend this place to anyone. They are extremely nice and will take great care of your babies . I promise you won't regret going here ! 💕

Caitlin Brooks
18:15 14 May 22
After my vet closed down last year I had to search out a vet that offered grooming services for cats. I called around and spoke to the people at Plaza Veterinary Hospital about bringing my long haired cat in for a grooming appointment. They were very accommodating and friendly. I made the appointment and took my cat in. They were finished and called me to pick her up in just a couple of hours unlike previous groomers who kept her there until 4 before I could pick her up. She came back to me in good spirits and looking beautiful.The price of the service was very reasonable and the drop off and pickup went smoothly.From here on out this will be the vet I take all my animals to.

Donna Bogdan
14:05 08 May 22
I brought my 10 week old puppy to Plaza and they took him right in, it was an emergency due to a vaccine reaction. Our regular vet had closed and I was panicking. The staff there was phenomenal. Dr. Basher was so patient and very caring explaining everything after the visit!! I would recommend Plaza 110%!!!

Christy Lyle
16:10 25 Apr 22
I just want to say how caring and professional everyone is here. I would recommend them to anyone that needs a caring veterinarian and staff. Thanks for taking care of my pets.

I love Plaza Veterinary Hospital! Both doctors are highly knowledgeable, skilled, and costantly learning new techniques, yet they are also very compassionate, understanding and real. Dr Wicker performed a dental procedure with extractions on my dog and did a beautiful job . The bill was so reasonable and communication is very open. My dog is not easy to deal with, he was a rescue and very needy, scared, and snappy. They love him anyway!

Natalie Sasser
01:17 02 Apr 22
Always a pleasure to come to this office. They are always so kind and light-hearted. There are always positive vides, and I wouldn't go anywhere else.

Stacey Licayan
14:54 18 Mar 22
Wonderful care! Very attentive & responsive. Reasonably priced

McKenna White
14:41 17 Mar 22
Both Dr. Wicker and Dr. Thomas are very compassionate about every animal that walks through the door, and it shows! The staff is courteous and caring as well. I couldn't ask for better care of my dogs!

Y'all are always so sweet! You all Fit us in, even if you're busy! Thanks for being awesome

Danna Cordero
15:15 11 Feb 22
We just had our puppy who is a Coton de Tulear groomed with Melissa and could not be happier with the haircut she gave him. I had been concerned because not a lot of groomers are familiar with Cotons but she did an outstanding job and will definitely recommend her to anyone that wants a good groomer. Thanks again Melissa so happy.

Sherri Michelini
20:43 26 Jan 22
Our experience was wonderful! Pebbles is recovering nicely. I am so grateful to Dr. Thomas and the staff for taking such great care of us!

Michele Hawkins
16:37 13 Jan 22
Professional, courteous service every single time! Highly recommend Plaza Vet!

When the Vet that I had used since moving to NC closed...a friend said she used Plaza and was VERY pleased. Knowing how much she loved her Pups - I tried them. I absolutely have had the best experience with Medical Care, Boarding and Grooming. They are all jus AWESOME!!!!

Tracie Robertson
14:19 18 Dec 21
Recently(yesterday) we had to make one of the hardest decisions a pet owner has to make by putting our precious Lucy down. She was a 12 y/o Maltese full of joy and so so much love. She became sick 6 weeks ago with an unconfirmed diagnosis. We tried many rounds of antibiotics and steroids to no avail 😢 Dr Thomas and her exceptional staff were so incredible during this difficult time. My Lucy was not afraid to go to this office ever. If I could rate this vet higher than a 5, I would. What they did for us and our precious girl is priceless. We will never forget the compassion you showed us❤️

Pressly Hill
15:23 04 Dec 21
I have three pets and feared I could not financially care for them all. My previous vet in town was very expensive, and the care was inferior compared to Plaza Veterinary. For example, one of my cats is difficult to work with and my previous vet sometimes was unable to examine her. At Plaza Veterinary this was not an issue. The vets and vet techs also answered in depth all my questions about dental procedures, and my cat breezed through extractions. I thank my lucky starts I changed vets. I could not be more pleased!

Barbara Gordon
17:52 17 Nov 21
I love the care that each one of the employees and Doctors Provide. They are all so loving and caring to all my fur babies

Angela Vann
14:56 13 Nov 21
The staff at this clinic are very friendly, easy to talk to, answer all questions in a polite manner. Very relaxed atmosphere, but professional at the same time. My appointment was at 4:30 and my dog was in the door by 4:31. There was a follow up call the next day to see how my dog was doing and to see if I had any questions. Would absolutely recommend!!

The staff and doctors are always very helpful & take time to explain things.

Debbie Sineath
20:28 27 Oct 21
These folks know what they're doing. They are always so helpful and courteous. They love my pets as much as I do.

Sharon Smith
01:22 27 Oct 21
We have used Plaza Vet for all our pets through the years. The quality of care is excellent...they listen and explain, recommend. and follow up. From puppy to senior pets...we highly recommend

Cares about animals and their parents. Made a scary moment better for my dog & I. Thank you

Crenica Taylor
04:49 17 Oct 21
My seven pack is new to Plaza Vet Hospital, and so far I have felt very welcomed, and have been very pleased with the attention, friendliness, professionalism, with every visit. I feel everyone listens to my concerns, answers every question, and even my most fearful girl seemed to actually enjoy being there!! They even helped me with one of my feral cats, who had major skin issues, and loss of hair. Dr. Thomas treated him for flea bite allergies, and completely cured him!! I am very pleased, and highly recommend them.

Joyce Caldwell
22:21 13 Oct 21
Another great experience for my fur baby, Gerdy,at Plaza Vetinary. Everyone is so friendly. I know Gerdy is in good hands.

Susan Showalter
15:18 10 Oct 21
Plaza Vet has taken care of my animals for over 30 years. Their doctors and staff have always been knowledgeable, professional and caring to all of my animals. I wouldn't trust my babies with anyone else!

Linda Bowden
23:38 08 Oct 21
They were very professional friendly polite and they were very good with my animals I would go there again And very knowledgeable

Rhonda Branham
14:56 07 Oct 21
My girl dog was having issues with nursing and she received great care. Thanks a lot.

wilhelmina jones
22:38 02 Oct 21
they are very caring for your pets..and the best thing i like was you can drop off..and pick back up later..do not have to sit with them..outstanding..thanks plaza vet..see you soon..

Aaron Liggings
18:43 13 Sep 21
Great job (as always)! We appreciate you working us in on such a busy day. Thank you for caring about our baby.

Susie Mikel
19:56 09 Sep 21
I took my old cat in for an eye issue and they gave me a treatment plan that has already helped her eye improve in 3 days. I appreciated the way they handled her examination and I feel confident that she will be ok.

I always recommend Plaza to anyone I know with a pet. They have always given us the kindest and best care. I wouldn't go anywhere else!

Cassidy Cloer
17:32 28 Aug 21
Dr. Wicker is the best and was patient and kind with my dog, Phoebe. She took the time to figure out what was wrong and was willing to spend 3 days with her to do so. We can't thank you enough for helping our girl feel better!

Jeanna Frisk
00:46 26 Aug 21
I highly recommend Plaza Veterinary Hospital. They are very caring and understanding without being judgemental. Melissa grooms our Cali. She does a great job; no sharp points are ever left on Cali's nails!

Betty White
16:49 08 Aug 21
I just moved down to Burlington, and was not quite sure where to take my dog I read some of the reviews and brought my dog here in an emergency they took me in and since then they have helped me with any problems that my older dog has they're very kind very sweet and they're reasonably priced they don't take it vantage of you and your feelings for your pet

maria nibot
13:01 05 Aug 21
When my dog has urgent problems, they find time to get her in ASAP.

Linda Drumheller
13:24 27 Jul 21
They take very good care of my pets and I trust them completely.

Lisa Chrismon
22:04 23 Jul 21
I'm honestly VERY thankful for the assistance they gave me when I brought Buck, even without an appointment. All the staff were very kind and helpful and understanding for my concern with my dog when I didn't know what to do. I'm glad I went here and I'll defiantly be back.

Solomon Turner
21:12 12 Jul 21