Don't wait for a problem, let us help you with parasite prevention options for your pet.
Taking care of your pet is something that not only helps your pet to live a longer and healthier life, but it is also a great way to bond with your pet! Giving your pet the services and care that they need in order to live healthily is important, and one of the best things you can do for them is offer them the right preventative care. Here at Plaza Veterinary Hospital, we love to help people with preventative measures because they are more effective, less expensive and an overall better approach when it comes to prevention of problems vs. treatment of problems. If you or your pet spend any time outdoors, then you need to be aware of parasite prevention techniques, and our team would like to help you!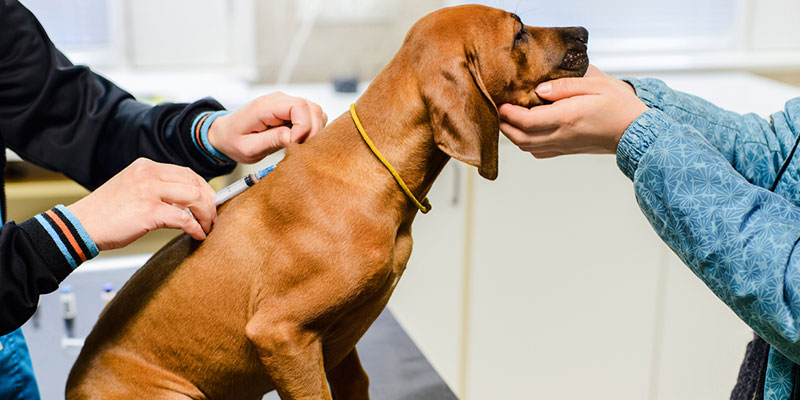 Parasite prevention is essential for the well-being of your pet since many parasitic infections can grow and multiply for some time inside your pet without your pet showing outward symptoms. Once these pests take hold, they are costly and hard to kill and can be very harmful to your pet. A great example of a parasite problem is heartworms. Transmitted through the bite of a mosquito, heartworms grow and multiply, causing worms to work their way through the heart tissue of your pet, seriously damaging the heart. This issue is easily preventable with a monthly medication and an annual blood test.
Besides heartworms, parasite prevention is important for things like fleas and ticks. These parasites use your pet's body as a blood meal and can transmit deadly diseases. We at Plaza Veterinary Hospital have easy prevention options for these parasites, too. To learn more about how we can help you in the Burlington, North Carolina area with your parasite prevention needs, please contact us today!
FAQs About Parasite Prevention
At Plaza Veterinary Hospital, we know you care about your pets, and we want to help you keep them in the best of health. One of the ways we do that is by providing expert parasite prevention services. If you want to know more about these services, keep reading to learn the answers to a few of our most frequently asked questions on the subject.
What parasites do I need to protect my pet from?
The first question most pet owners have about parasite prevention is what specific parasites they need to be worried about. The most common types of parasites that affect cats and dogs are ticks, fleas, hookworms, roundworms, whipworms, and heartworms. While it's not always possible to prevent your pet from becoming exposed to these parasites, you can prevent your pet from contracting them with routine medication.
How do parasites affect my pet's health?
Different parasites have different affects on your pet's health. Fleas will bite your pet and cause itching and skin irritation, while ticks can spread serious diseases, such as Lyme disease, Rocky Mountain fever, and others. In addition, heartworms grow in the blood vessels of your pet's heart and lungs, and other parasitic worms grow in the intestines, so it's easy to see how all these parasites would cause health problems. Fortunately, all of these health problems can be avoided by following simple parasite prevention routines.
Do you offer testing services as part of your parasite prevention options?
When you bring your dog or cat in for a routine checkup, our team will test them for parasites during the appointment. It is often difficult to detect the signs of a parasite infection with the naked eye, so our team performs regular tests to make sure we catch any infections early on and can treat them as soon as possible.
---
At Plaza Veterinary Hospital, we offer pet parasite prevention for patients from Burlington, Graham, Mebane, Glen Raven, Elon, Central Heights, and Haw River, North Carolina.
Similar Services We Offer: