Keep your pet safe with the proper vaccinations.
Your pet is more than just an animal that lives with you! Here at Plaza Veterinary Hospital, we know and understand that pets are family members and that you want the best for them. Part of caring for your pet involves giving them proper medical care, and our team of animal-loving professionals is ready to help you with everything you need to give your pet the best chance for a healthy and long life, including pet vaccinations.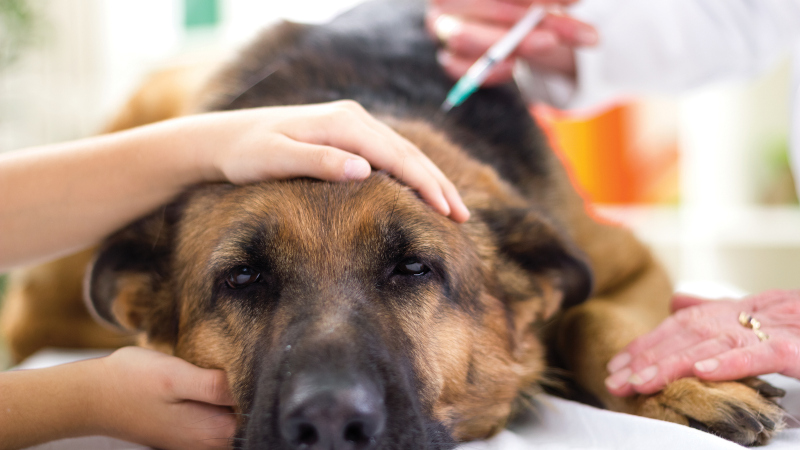 Pet vaccinations are an essential part of medical protection for any pet. All dogs and cats have the potential to get certain diseases, some that affect both dogs and cats and some that are specific to dogs or cats. Your veterinarian can help you determine when the best time for pet vaccinations will be and help get your animal on a routine so that they are always current and up to date with these lifesaving medical interventions.
While pet vaccinations are particularly necessary for pets that do a lot of interacting with other animals, such as at the dog park, boarding or daycare options, even solitary pets benefit from pet vaccinations. Pet diseases do not always come from interactions with other animals, but can also occur from drinking contaminated water or being bitten by certain insects. With the right pet vaccinations, you can make sure that your pet is protected on all fronts in the Graham, North Carolina area.
If you have questions about pet vaccinations, our team of pet-loving veterinary professionals would love to talk more with you! Give us a call today to learn more.
---
At Plaza Veterinary Hospital, we offer pet vaccinations for patients from Burlington, Graham, Mebane, Glen Raven, Elon, Central Heights, and Haw River, North Carolina.
Similar Services We Offer: