Find a wonderful vet to care for your pets in Graham, North Carolina.
When you are a pet parent, you need someone to care for the medical needs of your fur-babies. Here in the Graham, North Carolina area, we here at Plaza Veterinary Hospital would love to assist you. We understand that you are not just looking for a vet, but you want to develop a relationship with someone who is closer to a pet-pediatrician. Our warm and caring staff will help your furry family members feel comfortable, while our clear communication will help you and your pet feel at ease during the appointment.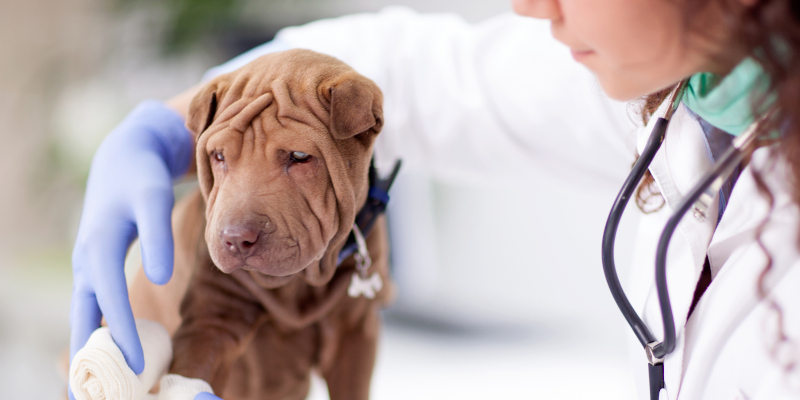 Here at Plaza Veterinary Hospital, you are going to get the best possible care from our team of wonderful veterinary professionals. Because we have several different kind and caring vets, you are sure to find one you love while still feeling comfortable with the entire staff. With our services, you will have a vet who can offer you preventative care, treatments, and quality advice regarding everything from nutrition to caring for your pets in their aging years.
Your New Local Vet

Our caring team of veterinarians and staff can help you find the right care for your dogs and cats, no matter the breed, and are willing to help you with breed-specific issues. In addition to obtaining wonderful vet care, you will love that you can also come to our facility for other services such as grooming and boarding. Having all your care options under one roof will help your pet to experience comprehensive care that is always in a place of familiarity and comfort. To learn more about your vet options here at Plaza Veterinary Hospital, please contact us today!
FAQs Regarding Your Next Vet Visit
When you are new to an area or new to pet ownership, one of the most important things you can do is find a good vet for your pet. Here at Plaza Veterinary Hospital, our vets want to partner with you to take the best possible care of your pet. While we work with many established patients, we also field many similar questions coming from new patients. We hope that this section of frequently asked questions (FAQs) will be beneficial for you.
What types of animals do you treat?
Do you offer boarding services?
Yes! Many of our pets become comfortable here and enjoy their boarding stays.
Will you trim my dog/cat's nails?
Yes! While we can offer a nail trim as part of a service or training opportunity if you are unsure or nervous to try this yourself, we also offer boarding services in our hospital. These services extend to bathing, haircuts/trims, nails, etc.
When should I spay/neuter my animal?
Spaying or neutering your pets is a critical step in ensuring that you will not end up with unwanted litters. It can also help to increase their lifespan and help with certain behavior troubles. The age is often dependent upon the breed size, but as a general rule, spaying/neutering should be done around 5 months old for smaller breeds and around 12 months old for larger breeds (after growth has ceased).
If you have other questions that we didn't answer above or have additional questions for our vet, we would love to talk more with you. Give us a call today to learn more!
---
At Plaza Veterinary Hospital, our vet serves patients from Burlington, Graham, Mebane, Glen Raven, Elon, Central Heights, and Haw River, North Carolina.