Keep your puppy clean and groomed with our puppy grooming services.
When you need to groom your pet, you might face a whole new set of challenges that you have never dealt with before, especially when you have a new puppy! Grooming a puppy is an entirely different animal (pun intended!) than grooming a full-grown dog who is used to the process. Additionally, because puppies tend to be more sensitive, you need experts who have the right tools and experience in puppy grooming. In short, you need us here at Plaza Veterinary Hospital!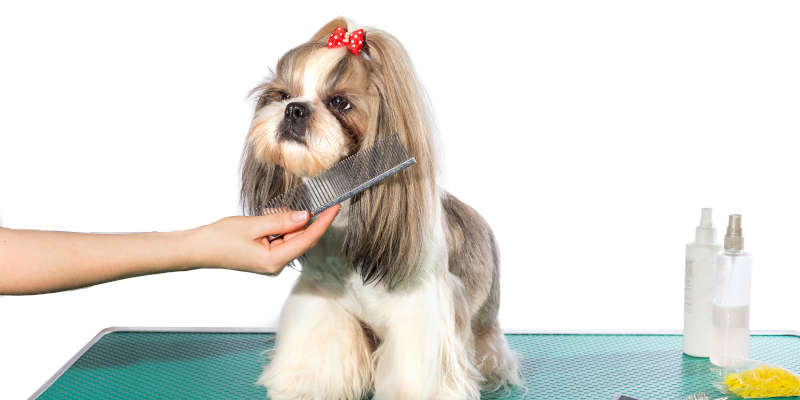 Coming to Plaza Veterinary Hospital for puppy grooming is one of the best things you can do for your new furry friend. Starting them off with grooming in an environment that is comfortable to the groomer will help your puppy feel calmer and more relaxed, which is exactly how you want them to feel during the grooming process. We can help with the usual grooming needs such as bathing and brushing, but we also can take care of the trickier grooming needs as well, including anal gland expression and nail trimming. If you are hesitant about your abilities in puppy grooming or want to see how the pros do it a few times before attempting it yourself, our puppy grooming services are here for you!
If you are looking for help with grooming your dog, cat or puppy in the Burlington, North Carolina area, we want to help you here at Plaza Veterinary Hospital. To learn more about our grooming services or to make an appointment, please give us a call today.
---
At Plaza Veterinary Hospital, we offer puppy grooming for patients from Burlington, Graham, Mebane, Glen Raven, Elon, Central Heights, and Haw River, North Carolina.