Being a dog owner means doing everything necessary to care for your dog and meet their needs. You need to give them a nice and safe home to live in. You need to provide them with food and water, so they are healthy and happy. You need to make sure they get plenty of exercise, so they are strong and active. You also need to make sure that they are properly groomed. Keeping their fur clean and healthy is also something that your pet needs. You can brush them at home on a regular basis and give them a bath, but sometimes they need a little something extra. This is why regular visits to the dog groomer are an important part of taking care of your dog.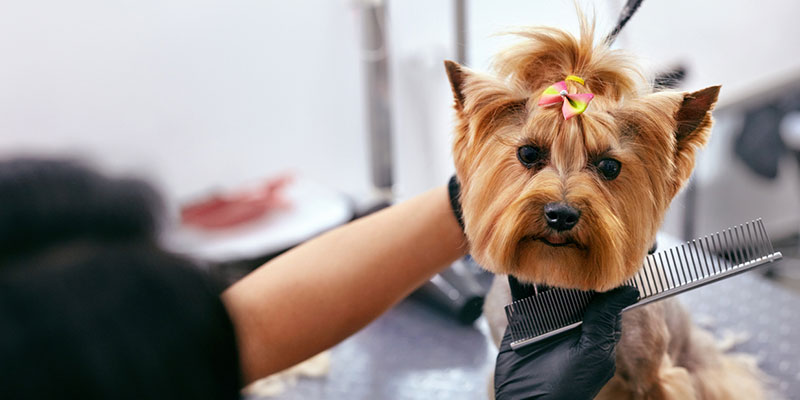 A dog groomer can help make sure your pet is healthy and happy. A groomer will wash your dog and brush through their fur, making sure to get rid of any tangles that may have formed. They will trim your dog's fur so that they are comfortable in the weather. In the hot summer months, they might give your pet a shorter cut, while in the colder months they will probably leave the fur longer to make sure your dog is warm and comfortable. They will also clip their nails and check to make sure their paws are healthy.
Contact us today at Plaza Veterinary Hospital if you are looking for a wonderful dog groomer for your dog. Our skilled groomers can handle dogs of all breeds and sizes.