Maintain your cat's health with an annual exam.
Your cat is an important member of your family, so it's crucial to ensure that they live a long, healthy, and happy life. Here at Plaza Veterinary Hospital, we want to help you take great care of your cat, which is why we highly recommend bringing them in for annual cat exams.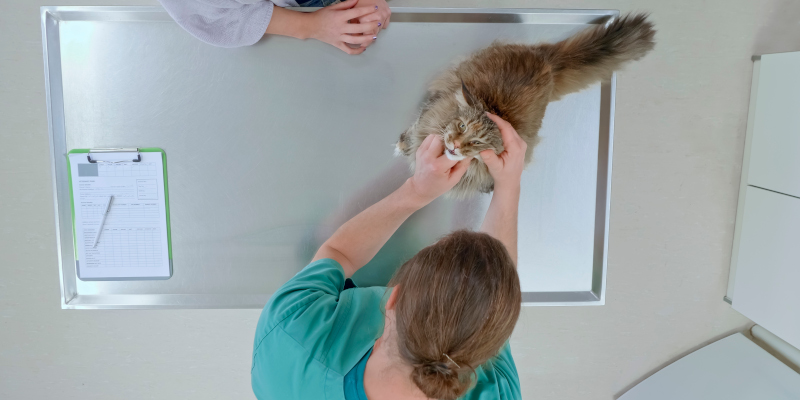 At our veterinary office, we perform annual cat exams within the Graham, North Carolina area, and we are well-known for our caring, compassionate, and excellent animal care services. When you bring your cat into our office for their annual exam, here are some of the things we might do:
We will perform a thorough physical examination of your cat, checking their overall appearance, coat, body condition, heart, lung, teeth, and limbs. We will also check for any bumps, lumps, or other abnormalities.
If your cat is due for any boosters or vaccinations, we will administer them during your cat's annual exam.
We will discuss and prescribe appropriate preventative measures for fleas, ticks, heartworms, and intestinal parasites to keep your cat as healthy as possible.
Depending on your cat's age, health status, and any specific concerns, we may recommend blood and urine tests to check for underlying diseases and organ function.
Overall, annual cat exams can help you ensure the overall health of your cat for years to come. To learn more about what happens during an annual cat exam or to set up an appointment at our veterinary office, contact our friendly team today!
---
At Plaza Veterinary Hospital, we offer annual cat exams for patients from Burlington, Graham, Mebane, Glen Raven, Elon, Central Heights, and Haw River, North Carolina.